Workshops and Keynotes for Girls in STEM
Tech Savvy Women are committed to supporting and empowering Girls in Tech. Careers in technology offer women exciting and challenging opportunities as well as a higher earning potential. In the next ten years the need for trained STEM professionals is expected to exceed the number of eligible candidates; offering girls in STEM a wide spectrum of career opportunities.
Many TSW participate in Girls in STEM initiatives around the country and have already made an amazing impact on young women considering college degrees and future careers.
To learn more email us directly: Contact@TechSavvyWomen.net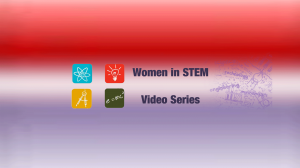 The WOMEN IN STEM video series showcases Women engaged within Science Technology Engineering & Math (STEM) careers. These videos highlight, through conversation, the many career journeys (milestones, obstacles and celebrations) within STEM roles.
Listening to your keynote was a life-changing experience for me.
– STEM Symposium, Nov 2014
The "real life" information presented to the girls was invaluable!  The life lessons she shared with the girls were things I wished I had known at a much younger age. I watched the girls' faces and I know they were really taking in her words.
– Pat, Career Specialist Heights High School
It was a pleasure hearing you speak at the Project Lead The Way conference last week. I am so glad that my girls, the Femineers , were able to see a strong female working in the field of engineering.
– Jaklen Keshishyan