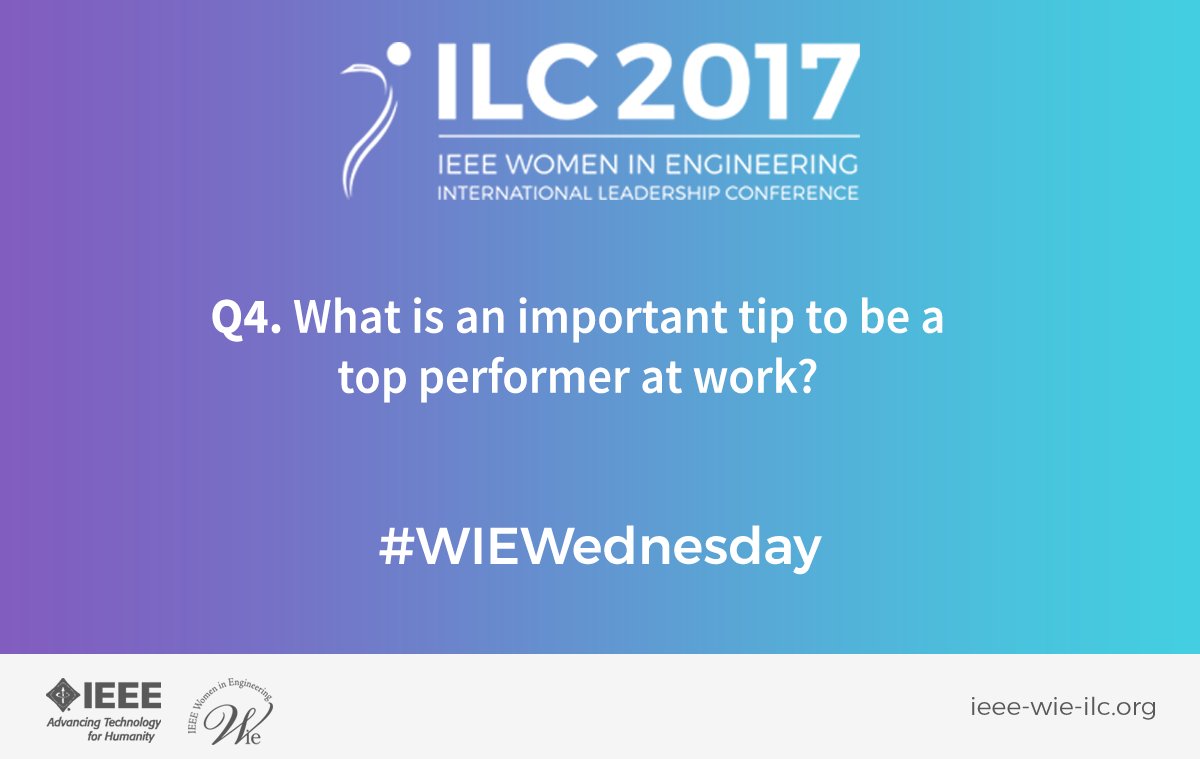 Are you a Change Maker? Do you make things happen? Are you disrupting the norm for the betterment of your department, company and/or community?
Starting this Wednesday, you can watch a series of virtual track sessions for the IEEE Women in Engineering International Leadership Conference. The entire virtual track will be taking place on Wednesdays, so they've branded this series of events with the hashtag #WIEWednesday.
I had the pleasure of participating this week to talk about women in STEM and how you can accelerate your impact.
It was a wonderful opportunity to share thoughts and ideas, however, I also enjoyed hearing some of the great ideas from those in the Twitterverse. Here are a few of the comments people had to share offering tips to stay focused, juggle work and family and to be the best they can be:
For me it's definitely my support system that helps me juggle.
Take a walk. Stay closer to nature.
Failure. Get comfortable with it. You have to get back up and have energy, stay positive & have perseverance to move forward.
Say no to to-do lists and put everything on your calendar. That way you have a set time to get things done!
We have to be sure our commitment drives us, not our confidence.That's when discipline drives us too. This helps when we fail.
Know how to prioritize between the two and follow a schedule!
Communicate clearly!
I believe in Work-Life Integration rather than Work-Life Balance. Do things you love and avoid distraction.
And perhaps my favorite:
Check out our session below and sign up to join the weekly videos to help you become a Change Maker in your world.
JJ DiGeronimo, a speaker, author and thought-leader for Women in Tech and Girls and STEM, empowers professional women and consults with senior executives on strategies to retain and attract Women in Technology to increase thought and leadership diversity within organizations.
Check out JJ's new book Accelerate Your Impact by downloading three free chapters.